Surgical Procedures: Thermachoice/Hysteroscopy
The Thermachoice procedure is solution for patients with heavy periods that may be due to a hormonal imbalance or certain fibroids.
This procedure is outpatient and is done in an office like setting without any cutting into the body and is done with local anesthesia. Thermachoice is a type of endometrial ablation that uses heat to treat the endometrium. This is achieved by inserting a silicone balloon like device through the vagina, which is heated to treat the lining of the uterus.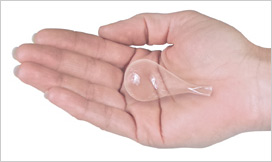 Download Patient Instructions