Woman's Heath By Life Stage: 64+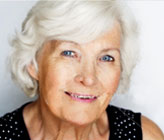 In this stage of life it is still important to focus on preventive screenings.
You will want to continue having well woman exams and mammograms regularly. At this stage it is recommended that you also have bone density screenings in order prevent bone loss from occurring.
Download Patient Information
Health info by life stage