Kent Snowden M.D, FACOG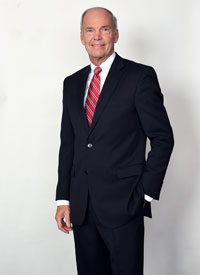 Dr. Kent Snowden has been a practicing obstetrician and gynecologist since 1983. A graduate of the University of Missouri, Dr. Snowden received his medical degree from Saint Louis University School of Medicine in 1979. Dr. Snowden completed his internship in 1980 at St. John's Mercy Medical Center, as well as his residency in 1983. Dr. Snowden became board certified by the American Board of Obstetrics and Gynecology in December of 1985. He is a member of the American College of Obstetrics and Gynecology, as well as St. Louis Metropolitan Medical Society. He is currently of staff at St. John's Mercy Medical Center, St. Luke's Hospital, Missouri Baptist Medical Center, and Progress West Healthcare Center.
Throughout his career Dr. Snowden has delivered over 7,000 babies and continues to explore the latest advances and the newest technologies emerging in women's health care today, therefore providing the best care to his patients while staying on the cutting edge of his field. When Dr. Snowden is not caring for his patients he enjoys the company of his wife and four children. Although his growing family keeps him busy he occasionally gets some time to relax and improve his game on the golf course.

About Us